Teaching aids provided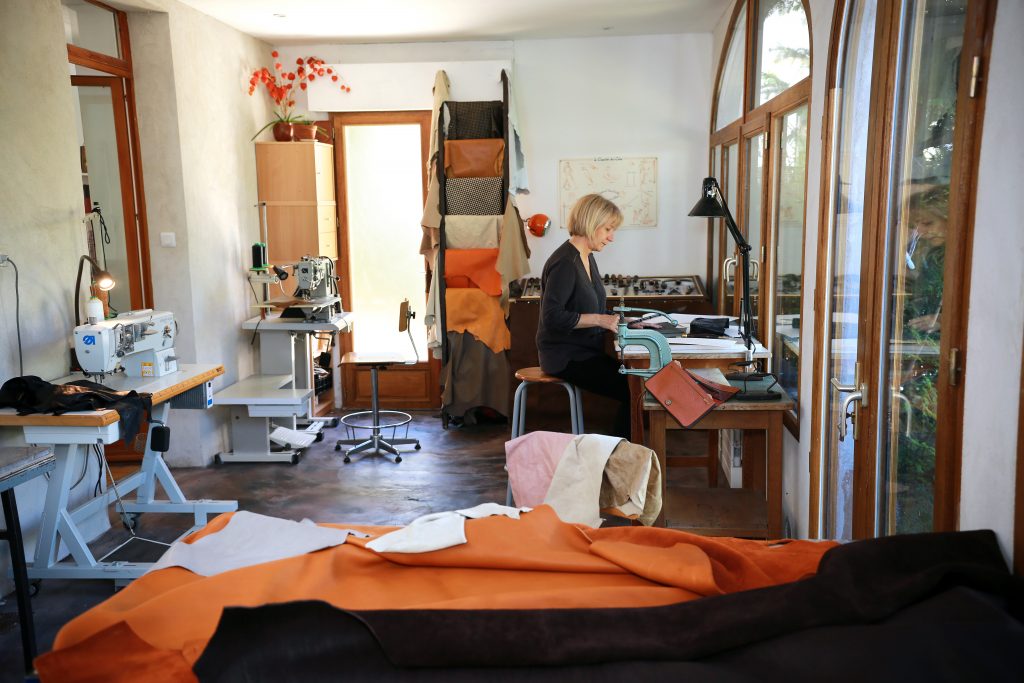 Hands on approach in priority
Each trainee has his own tools and work space.
In each module of 35 hours, the trainee make one or two finished items which he will own at the end of the training.
Practical exercices that follow the CAP program.
Number of trainees : 6
Theory section
Getting to know the machines and tools.
Raw material knowledge.
Technical drawing. Patterns making.
How to establish an operating range.
Courses will be given out on printing format.
Leather and leather crafts history : Millau museumn, devoted to the tanning industry and gloves industry happening within the region since the middle age. The region gathers 18 companies of first and second phases of finished leather goods.
A documentation area is at student disposal within the Romy workshop.
Professional workspace discovery
Tawery/Tannery Company visit.
Leather crafts /uphodstery workshop visit and his sales area.
Gloves manufactory (with museum space and outlet store).
Training Location
Atelier Myriam Romiguier, 1 rue Raymond Gantou 12400 Saint-Affrique.
Training Recommandations
An evaluation and training certificate will be delivered at the end of the training period.
Sessions planning
You can join/finish a training sessions at any time, as various courses will take place all year long.
Please contact Myriam : contact@atelierromy.fr
Meals and accomodation
Meals and accomodation is to the expense of the trainees.
The Romy workshop reserves the right to use any picture taken during training, on the website, facebook page, and any other electronic device, on paper, or to be used for promotion or information.