Your Trainer Myriam Romiguier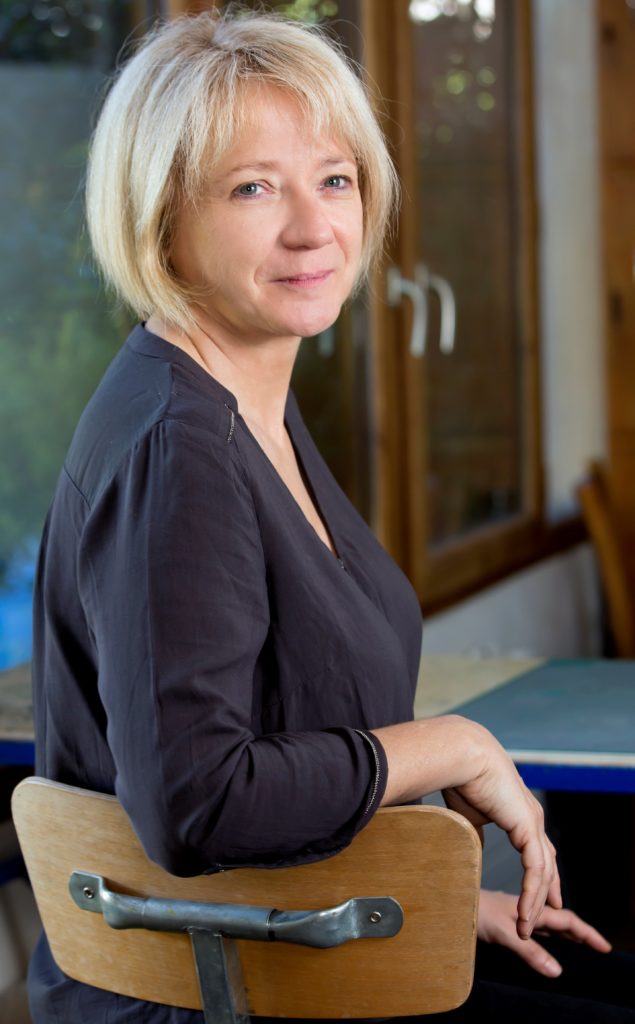 The joy of creation starts when choosing hides and skins, the smell, the colour, the texture.
Each skin has its own history and influences shapes and the volume of each bag. The profession of Leathercraft woman/man takes great pride in being of service in realising the accessories that carry our everyday life as well as our secret dreams.
In my professionnal experience as a stylist prototyping designer in leathercraft I have had the chance to put my expertise and know-how to the service of great fashion houses such as JJ Jitrois, Yves Saint Laurent, Torrente, but also to help young designers.
Passion and Curiosity have always been my best guides throughtout my practice of leathercrafts, and for over twenty years now, they have allowed me to engage in different aspects of my work, from the manufacturing in France and abroad of prototypes, production monitoring etc… to artisanal creation with my own line of handbags. I have participated in many exibitions, and craft contests (Prize Liliane Bettencour), and have studied restauration of early leather objects.
This experience, as rich as it is, is not purpose but a heritage that becomes truly meaningfull only when this knowledge is shared.
I have started with teaching leathercraf gestures and techniques in companies, coaching trainees and journeymen. I then became professional trainer in Training Centers such as CFA and GRETA.
Since 2015 I am entirely dedicated to training in my workshop. All year long, I organise leisure courses and training sessions adapted to the level and project of everyone, whether beginner or professional.